covid-19:
training update
We are pleased to announce that we are back to training in the dojo from Tuesday 8th June 2021, for adult classes only. Children classes are not back yet.
training guidelines
updated 3 June 2021
1. Individual Training in Pods of 1 to a maximum of 15 people
2. You must book your place in the class by filling in the contact tracing or declaration form on our website. This books your place.
3. The club policy on Covid must be read. Read the policy here.
4. Priority will be given for beginners to green belt for the 6pm class. If there are spaces left they will be allocated in order of ascending rank.
5. If there are no spaces in the 6pm class you must wait for the 7.20pm class.
6. There will be separate entry and exit doors to the dojo.
7. The first class will finish at 7.10pm. There will be a 10 minute cleaning and the second class begins at 7.20pm sharp.
8. Please bring a small personal hand sanitiser and a hand towel. These are compulsory.
9. Please bring exact amount when paying for the class. There will be a box to place it in. No change will be given.
10. Wear a mask when entering the center and the wearing of a mask is a personal choice when you are training.
Karate Training
You may learn karate to improve your fitness and strength, lose weight, make new friends or become a serious karate student pursuing the life journey.
Classes & Training
Join a class, get fit.
mentors
Our brilliant mentors
greg cotter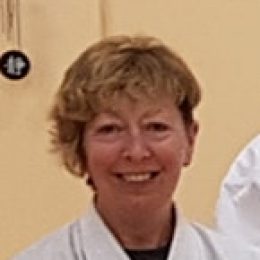 Mary cotter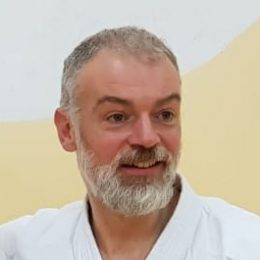 darren curran
Roberto martin
our dojo
Our dojo is located in St Joseph's Community Centre in Shantalla.
Within the dojo, the wooden floor is covered by training mats which make training more comfortable. Equipments are available for use to train your punching and kicking power, striking accuracy and fitness training.
Feel free to contact us if you want to try out our classes. You may also drop in into our dojo to check on our classes.
St Joseph's Community Centre, Shantalla, Galway
sensei Jesse enkamp seminar
June 2018
Our club is privileged to have an outstanding world-renowned karate master as a guest to conduct a karate seminar for our club members. Read karate blogs by Sensei Jesse Enkamp on karatebyjesse.com