or Simply Want to Get Fit?
Dojo Reopening and Returning to Karate Training (updated 13th Sep 2020)
Good news. 
We will return to training in our dojo on Tuesday evening at 6pm. With Covid hovering over us all still, we as instructors, and you as students, have a responsibility to keep our dojo a safe environment for us to train in.
We have been doing a lot behind the scenes to get everything organised for this to happen. We have been liaising with Sport Ireland, the Irish Martial Arts Commission, the community center (along with the various groups that use the building) and a lot of other Martial Arts clubs around the country to make sure we as a club are doing everything we can to stay within the current guidelines.
There a few guidelines that we MUST adhere to.
I will send the relevant posters after this message which will inform you of what's required before, during and after training. Here are the other steps:
1. Class size will be a maximum of 3 pods of 6.
2. You must book your place in the class. There is a 'Fit and Healthy/contact tracing form on our website. Filling this out and submitting it books your place. https://galwayshotokankarate.com/
3. The club policy on Covid must be read.
4. Priority will be given for beginners to green belt for the 6pm class. If there are spaces left they will be allocated in order of ascending rank.
5. If there are no spaces in the 6pm class you must wait for the 7.20 class.
6. There will be separate entry and exit doors to the dojo.
7. The first class will finish at ten past 7. There will be a 10 minute cleaning and the second class begins at 7.20 sharp.
8. Please bring a small personal hand sanitiser and a hand towel. These are compulsory.
9. Please bring exact amount when paying for the class. There will be a box to place it in. No change will be given.
10. Wear a mask when entering the center and the wearing of a mask is a personal choice when you are training.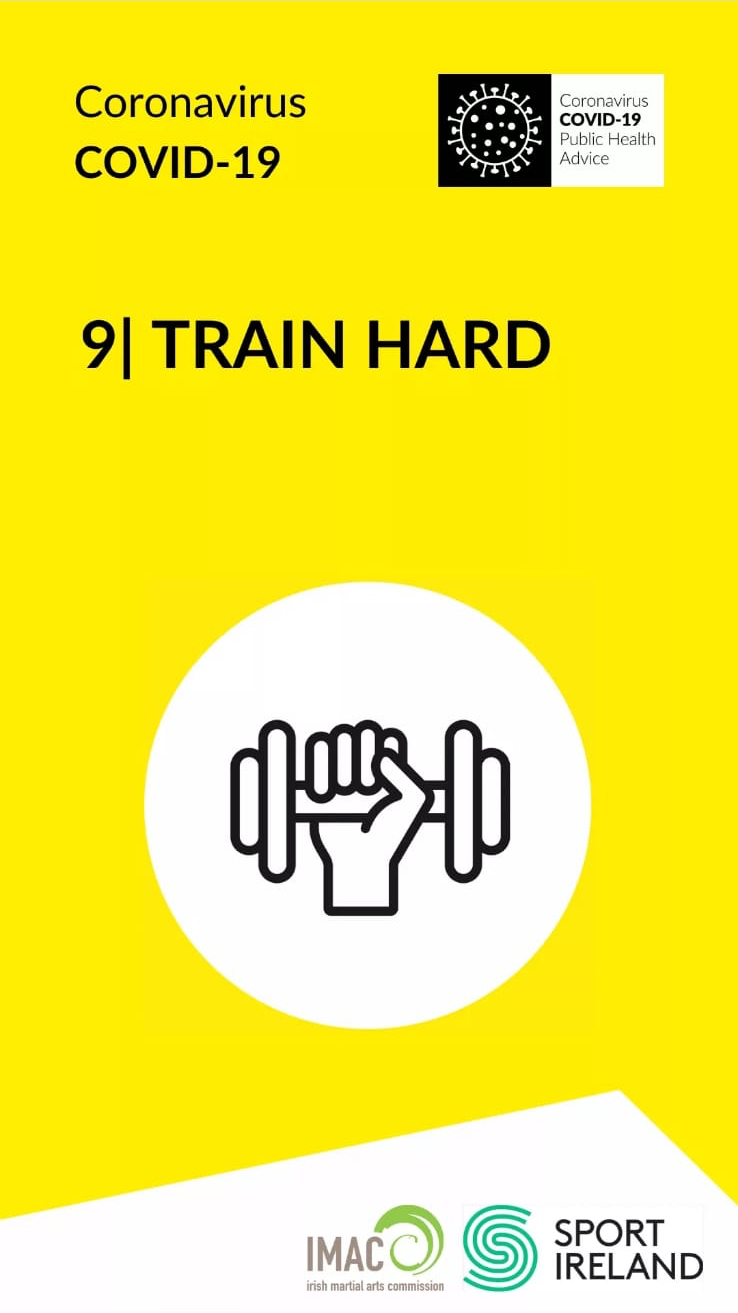 Sensei Jesse Enkamp Seminar June 2018
St Joseph's Community Centre, Shantalla, Galway
Adult Beginners
Tuesdays & Thursdays
6.00 pm – 7.10 pm
Adult Seniors
Tuesdays & Thursdays
7.20 pm – 8.30 pm
Children
Mondays & Thursdays
4.30 pm – 5.30 pm